What's the difference between tufts or quilted mattresses?
1 Comment
Friday, 6 December 2019 |
Best Beds Direct
We regularly have customers come into our bed shop in Thetford, Norfolk, looking for a range of beds and mattresses. A question which frequently pops up is that of tufts on a mattress. When I say question, I actually mean more of an objection! Some people like them, some people don't. This is mostly down to perception, or perhaps a bad experience with poor quality mattresses, often as children. I'm going to spend a few moments to explain the difference, and some of my observations from my experience of selling mattresses.
People do get hung up on the appearance of tufts. The fact is, most high end luxury mattresses are tufted. We have been making mattresses using traditional methods and techniques for many years. If tufts 'didn't work' then manufacturers would have done away with them years ago. It's often the pure appearance of them rather than their effects. A tufted mattress means the tufts – or felt woollen looking pompom things – are keeping the mattress fillings together. Keeping them in place, allowing the springs to stay where they are intended to be, and keep the layers of a mattress in place. They have no effect on the performance of a mattress, in terms of direct comfort. In our experience, the 'appearance' of tufts and their effect are a placebo. When our bodies lay on a mattress, the weight is evenly distributed meaning the tufts flatten out and equalise, allowing our bodies to get the support where we need it. One of our customers in store was totally against tufts because they thought they would be less supported where the tuft is. This is nonsense and totally untrue.
Some people are also concerned they will be able to feel the plastic or connecting part of the tuft. This can be true on lower value mattresses, but with bed sheets and a good mattress protector, this shouldn't be noticeable.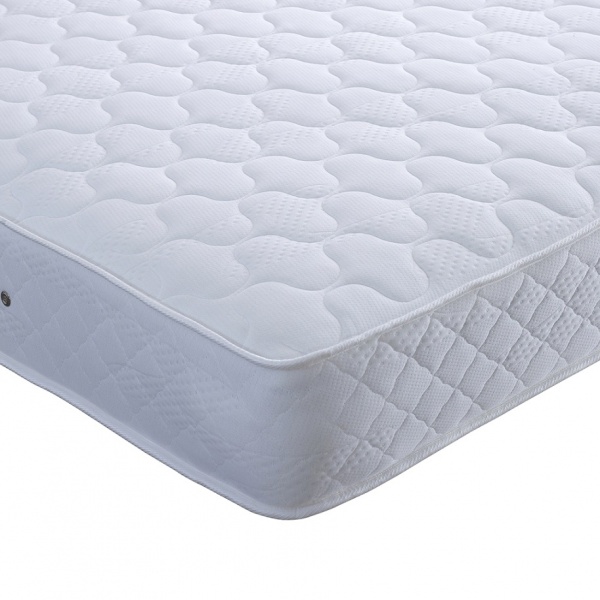 The alternative is a quilted mattress. Quilted or micro quilted covers are as they say. The surface of the mattress is covered in a level fabric, and has no appearance of tufts. These can be used as the mattress is made in a different way, not requiring tufts. Or possibly as the mattress has integrated hidden tufts, covered with a quilted fabric. Generally speaking, the presence of tufts is purely aesthetic and should be the deciding factor of what mattress you choose. We had a couple spend a few hours in our store last week, and narrowed their choice down to two mattresses. You got it – both were tufted even though one of the customers was totally against them. I explained everything above, and it culminated in me asking a simple question while they lay on our mattress… can you feel the tufts? The answer… no.
I personally sleep on a hand tufted mattress and sometimes, while lying there ask myself what the big deal is and can I feel them. Again, no I can't.
If you have any questions, need any help or anything else – please get in touch! Or visit our bed shop in Thetford Norfolk.
Best Beds Direct signing off.