Collect + Recycle
*** Available on Healthbeds & Sweet Dreams beds only ***
Best Beds Direct are committed and keen to increase the amount of beds and mattresses that are recycled each year.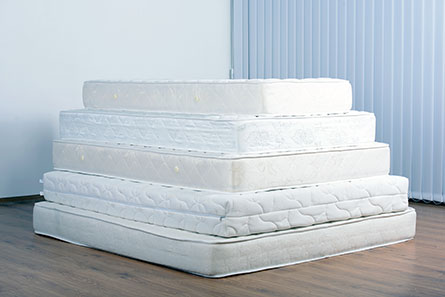 Did you know that 167,000 tons of mattresses are sent to landfill each year? We think this figure is far too high. That is why we offering our Collect + Recycle service.
For just £39.99, you can have your divan bed, mattress, headboard, or a combination of them all, collected at the time of delivery. The items are then recycled, diverting 100% away from landfill.
The Collect + Recycle service is available nationwide! Some retailers will send you a bag in the post, some even ask that you find and wrap your mattress yourself! We are keeping things simple. All we ask is that your items are taken apart prior to delivery - that's it! Our partner may ask you to wrap the bed prior to collection. Our delivery partner will deal with it all on the day.

We believe this represents excellent value. Not just for doing our bit for the environment, but also helps you avoid the hassle of what to do with the bed or mattress you are replacing!
Because we use different carriers, this service is not available for all items:
A drop-down box will appear on the product page if this service is available.
This option only needs to be selected on 1 item for all of your order to be collected and recycled (like for like).
If you're buying an item that does not have the Collect + Recycle box, but you're also buying another item that does, all items will be delivered together and a like for like item removed and recycled. For example, a divan bed set and headboard will all arrive together.
The price is £39.99 for up to a divan base, mattress and headboard.
If you have any questions at all, or are just interested in how we are approaching recycling, please get in touch!