Mlily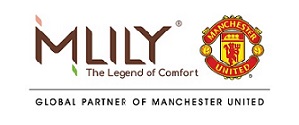 Mlily - The Legend of Comfort. Global partner of Manchester United and manufacturers of gel infused memory foam mattresses.
Our range of Mlily luxury mattresses are only available for customers who visit our store in Thetford, Norfolk. We are the areas exclusive stockist of these mattresses. Our range includes the Gel Pocket 1000, Harmony 1000, Harmony 2000 Ortho and Harmony 3000!
For more information, please get in touch!
Mlily Dream 3000 MattressFrom: £424.00£579.00

Mlily Dream 4000 MattressFrom: £459.00£619.00

Mlily Dream+ Plus MattressFrom: £399.00£559.00