Mlily Mattresses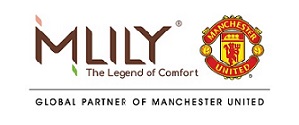 Mlily - The Legend of Comfort and manufacturers of gel infused memory foam mattresses. We stock entire range of Mlily mattresses including the Premier Deluxe 1000, Premier 2000, Premier 3000, Premier 5000, Premier 8000, Dream 3000, Dream 4000, Dream Plus mattresses.
We stock the entire range of Mlily luxury mattresses and can ship them nationwide across the UK and Eire on a door-to-door service. We also offer a price match guarantee. Some of these products are available to try at our store in Thetford, Norfolk. We are the areas exclusive stockist of these mattresses. Our range includes the Gel Pocket 1000, Premier Deluxe 1000, Premier 2000 Ortho and Premier 3000!
For more information, please get in touch!