New Stock of Sleepsoul Mattresses
1 Comment
Wednesday, 29 April 2020 |
Best Beds Direct
We have been working hard to try and fulfil orders from customers. These are strange times. One of the best things about buying a new bed or mattress is the fact that many are made to order. Our customers like it this way as they get a brand new mattress, made especially for them. Unfortunately many bed and mattress factories have closed, and there are major supply issues. Many manufacturers are aiming to reopen in either May or June.
The good news as some of our most popular mattresses are in stock, ready for immediate dispatch. Our Sleepsoul range of mattresses are vacuum packed, rolled and boxed. If we receive your order before 2pm, the mattress will be dispatched that day for next day delivery. These mattresses were popular before the lock down, and are proving popular through it. These are delivered to your front door only, by a kind and friendly driver. As they are vacuum packed mattresses you can either take them up the stairs with a family member, or leave it downstairs, in a shed or garage. They are fairly flexible.
Sleepsoul mattresses come with a 10 year warranty, and all of the models are made from varying quantities of pocket springs with different depths of memory foam on the surface. This is a common style of mattress because pocket springs provide the support for our spine and hips, whereas the memory foam acts as a buffer and provides pressure relief allowing for the increased circulation of blood and oxygen around our bodies.
So let's go over the details of some of these vacuum packed mattresses. The Sleepsoul Comfort mattress is the entry level pocket sprung version. It is 23cm deep full height pocket springs that support and conform to your individual body position. The mattress has a top soft feeling quilted surface, meaning it is level as opposed to tufted. Under this is a 2cm layer of soft foam, which assists in the even distribution of body weight on the sleeping surface. The mattress is finished with an anti-slip cover. From just £139 for a standard single 90cm mattress – not bad huh? The double size is only £169 with free delivery! Remember these come packed inside a double carded box for protection.
The next mattress in the range is the Sleepsoul Balance mattress. This is very similar to the Comfort version. The only difference being that, instead of having a 2cm layer of soft foam, the Balance has a 2cm layer of memory foam. This means the memory foam will act as a cushion, the foam will mould to your body more giving a better feeling of support and comfort.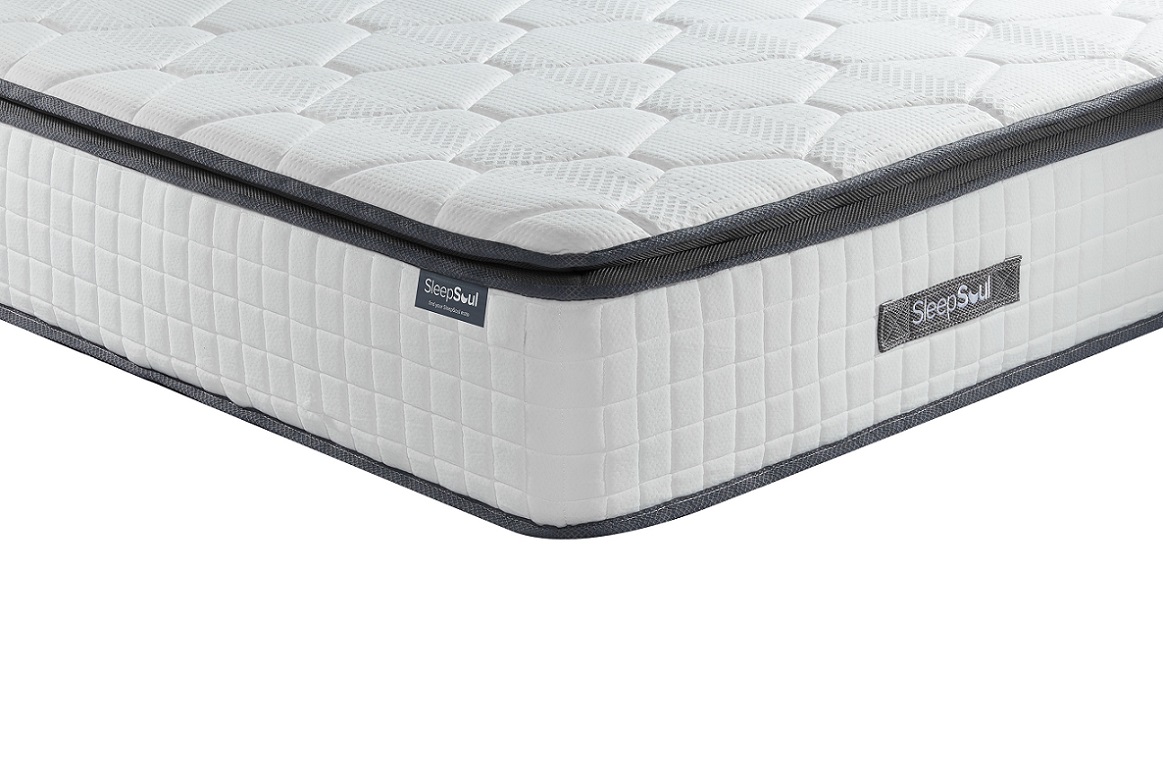 The Sleepsoul Bliss is by far the most popular, and is well suited for those looking for a supportive core made from pocket springs, and that deep sinking feeling you get from a good wedge of foam! The Sleepsoul bliss mattress king size is 32cm deep, and again has 800 pocket springs. This one has a thicker, deeper layer on foam on the surface for a good medium feel. 2cm's of memory foam is sandwiched between two separate layers of 2cm thick soft foam, making it 6cm on total. Topped with a 1cm layer of soft quilted fabric.
For any questions, please contact us!
Sleep Well.
Rachel
Best Beds Direct