Mlily mattress price beater!
Thursday, 12 December 2019 | Best Beds Direct
If you've found this blog, and are still reading it then you have probably heard of a mattress brand called Mlily. More so, hopefully you have visited our bed shop in Thetford, Norfolk and tried the Mlily mattresses we have out on display in our showroom. We get plenty of calls from members of the public who have actually tried Mlily out at other stores, across the country, then called us for our best price guarantee.
Mlily have taken the mattress world by storm, and have quite literally changed the way we sleep. The mattresses have a unique comfort feeling. This is due to the Gel-Infused Cloud Memory Foam most of the mattresses have on the surface of the mattress. Gel foam or just gel, is different to standard memory foam. In fact, trying to explain gel to consumers and using the phrase memory foam tends to create some form of grimace or push back. This is almost always around heat retention on older, cheaper memory foams. It's also down to people's lack of knowledge or understanding of what memory foams actually are. This is fine – not everyone can be an expert and I certainly don't know everything about other consumer products! I take the advice of the internet and sales advisers in stores too.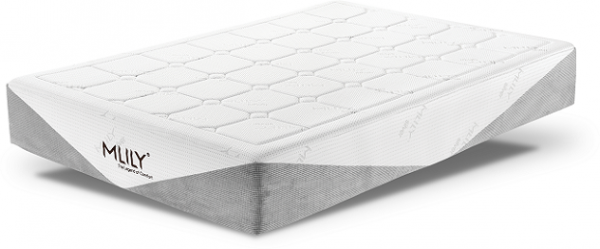 Gel has a different feeling to memory foam. In fact, memory foams themselves come in different grades and qualities, the same as any other item we buy. People have usually had a bad experience with a poor quality memory foam which is usually cheap on price. Have you seen the cheap rubbish being sold on Facebook for cash on delivery? Gel infused foam has been specially designed to reduce heat retention on the surface. Gel foam also provides our body with the much needed pressure relief that allows us to have a great uninterrupted night's sleep. Firm mattresses that press hard on the parts of our body have been proven to be less beneficial for us. It's the same if you press a finger into the palm of your hand. It's painful, and creates a discolouration. This is the result of a lack of blood flow due to the pressure being inflicted and reduces oxygen being pumped around our bodies. This is the same concept of sleeping on a hard mattress. Mlily have a specific range of ortho firm mattresses, but with the added subtleness of gel foam on the surface. This allows us to get the firm support that we may be looking for, but not feel like you're sleeping on a door or plank of wood. The gel foam creates a buffer between us and the mattress support system, usually made from full height pocket springs.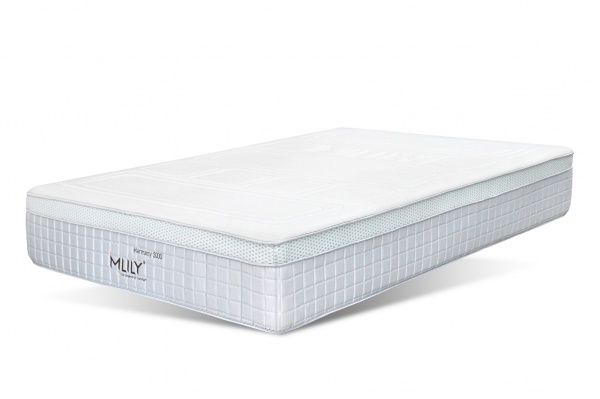 The Mlily Harmony Ortho is our most popular firm feeling 'orthopaedic' mattress. It is similar to the Mlily Harmony mattress but has firmer springs, and the same pressure relieving gel foam comfort layer. The Mlily Harmony 3000 on the other hand sits at the opposite end of the Gel-Infused spectrum! Armed with a 7cm in total layer of gel infused memory foam later, the Harmony 3000 offers a truly unique sleeping experience and perfect for those looking for serious support from 3000 pocket springs, but the medium-soft cosy feeling the mattress offers.
Here at Best Beds Direct, we offer a price beater on all Mlily mattresses. We offer free nationwide delivery which includes some offshore islands, Northern Ireland and Eire – we even sent a load of Mlily mattresses to Kuwait! If you want to take the jump, and swap over to a Mlily mattress then get in contact today, we promise to beat any price!