Mattress Comfort Layers
Thursday, 13 June 2019 | Best Beds Direct
Everyone loves choice, and the bed and mattress industry is constantly moving and adapting to the needs of their customers. We thought we would write a short blog post on some of the popular mattress layers that are out there and available on our web site. You have probably seen latex and gel top mattresses, memory foams and pocket springs – but how does any of this help you?
We'll get right into it. Years ago, NASA designed memory foam for astronauts who were on a voyage to the moon. This was in the 1960's. You often read this attention grabbing headline, but let me ask you this; what else from those old space rockets are still in use? NASA are talking about going back to the moon, and even on and beyond! Do you think any of the tech from the 1960's remain? We've all seen Apollo 13! So do we really think the modern day space craft are still using memory foam from moon landings? No is the quickest way to answer that question. Modern memory foam has changed, it's now much more cooling, soothing and supporting. Mattresses are rarely made purely from memory foam. Some of our mattresses have a top layer of traditional cooling memory foam, which gives you a sumptuous and sinking feeling. The important thing to remember is that beneath this memory foam are body supporting springs or sometimes strong reflex foam. The memory foam just gives the mattress that extra bit of comfort. Cool memory foam which is marketed in different ways, such as Cool Blue foam or Blue Cool foam are among some. These have been developed to keep the foam cool while being slept on. What this means is that this is a viable option for those who may have previously been put off by memory foams of yester year.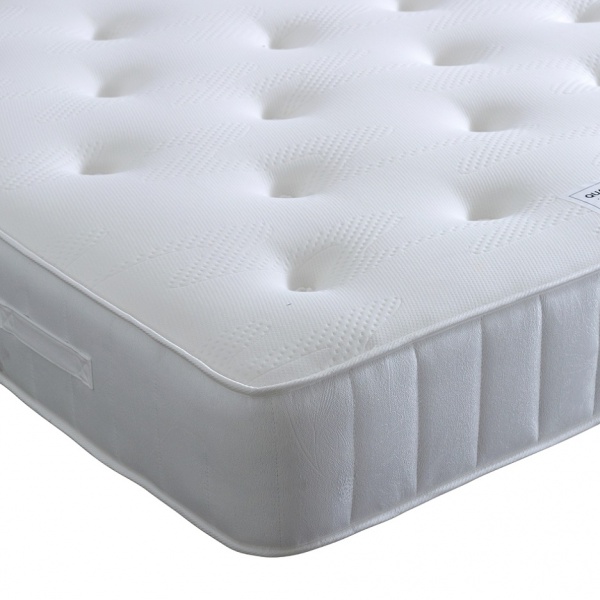 Bedmaster Quartz 3000 Pocket Sprung Memory Foam Mattress
Other comfort layers are available. A popular choice is natural latex. Latex is sustainable and comes from the sap of rubber trees (Hevea Brasiliensis). Latex is a great material for mattresses. The sap is extracted with care and expertise. A mattress with latex inside, is definitely a healthy choice. It is natural, opposed to many non-latex mattresses. It has natural elasticity and springs back into shape instantly. This gives a different style and feeling of support than cool memory foam. Latex is naturally hypoallergenic which means it repels dust mites, mould and other nasties which are sometimes found in a bed. It's breathable and offers excellent ventilation, which helps reduce sweating and helps to keep the sleeper cool during the night.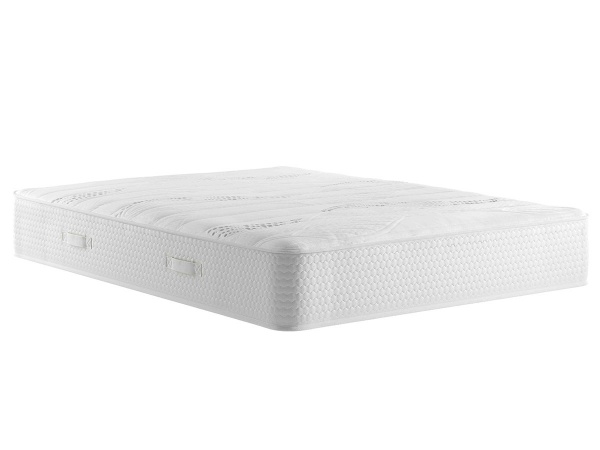 Myers Latex Comfort 1600 Pocket Sprung Gel Infused Latex Mattress
Gel infused foam is another popular choice. It offers similar properties and works in the same way as other comfort layers, usually on the top of the mattress. Gel memory foam has been infused with gel particles or beads. This gives the foam its cooling and supporting characteristics. Don't worry, there is no actual liquid in the mattress, so don't concern yourself with the bed leaking! A scene from Steptoe and Son comes to mind… Like latex, gel foam allows for air circulation, which permits warm air to escape the surface of the mattress which keeps the sleeper cooler, while still offering body contouring support.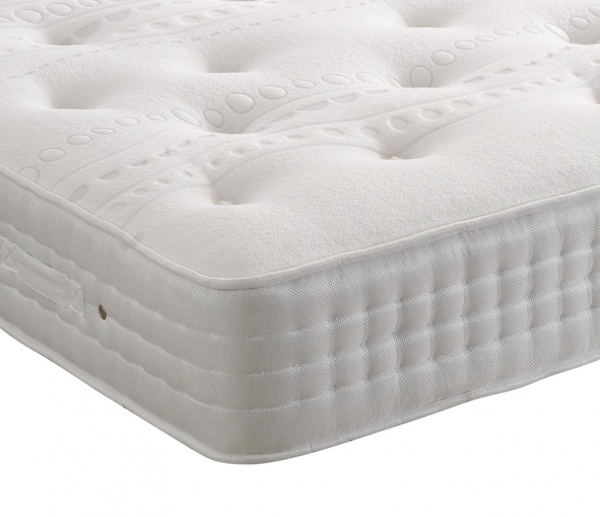 Healthbeds Heritage Cool Comfort 1400 Mattress
This is just a quick explanation of memory foam infused comfort layers. Like always, if you need any further information about anything, please get in touch!