Bedmaster is the master, and available from next week.
Saturday, 2 May 2020 | Best Beds Direct
Bedmaster beds and mattresses are a Yorkshire based manufacturer, who are member of the National Bed Federation (NBF). This means that they have gone through a comprehensive and strict audit process by a third party. What that means for you is an assurance of quality, clean, and as described products. All three of those points are very important, and not something always found on auction sites or voucher club websites seen advertised on TV. When we say the Bedmaster Serene 1000 mattress has 1000 pocket springs and is turnable, then we mean it.
We go on about product descriptions all the time, you are probably sick of it. However, it's vastly important. There are lots of rogue traders out there who are selling second hand nasty mattresses which had been finished in a new cover. You wouldn't know that unless you cut the mattress open though. Another scam is reusing springs. Yes springs, the one thing you want to last in a mattress and the one (or 1000) things that are made purely to absorb body weight.
How about reusing fillings, like polyester or wool? Yes – the same absorbent materials used to soak up all your sweat and bodily fluids.
We'll stop right there, because all of this is irrelevant with Bedmaster products. In fact, with any mattress sold on our website or in our bed shop in Thetford, Norfolk. Now let's get down business. We mentioned the Bedmaster pocket 1000 serene mattress at the beginning. This is one of the most popular mattresses we sell. It's very popular with landlords too. We think this is because the mattress is double sides and has a good base count of pocket springs. Finished with a hard wearing damask fabrics and hand tufted. Meaning the fillings and spring are precisely placed. The mattress is a good all-rounder and graded as a popular medium to firm feel.
Going down a notch, we find the Bedmaster Prince mattress. This is a firm gauge open coil sprung mattress and represents fantastic value for money. Again, this double sided mattress is packed with lots of hypoallergenic fillings and has been micro quilted instead of hand tufted. Read our previous blog on the differences here. The Bedmaster Prince double mattress is a good options for the spare room, kids, teenagers or the master bedroom.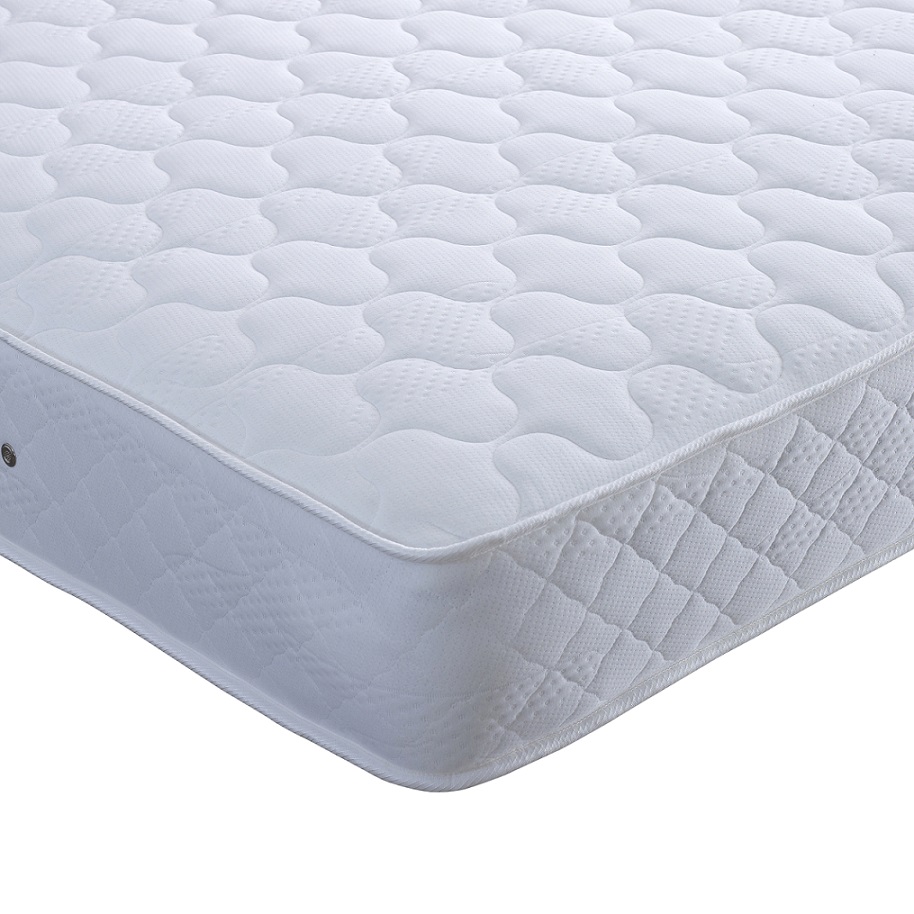 One of the bestselling points for OUR Bedmaster beds and mattresses is the delivery and lead times. If you order you Bedmaster mattress on a Monday before midday, you can have it delivered on the Wednesday. This is a 2 man room of choice delivery, available nationwide. Like all of our deliveries, it's free for orders over £149 and we ask for a small delivery contribution for some geographic areas of the UK. This is an exceptional service. Fast deliveries, superfast lead times and high quality mattresses and low prices. Did we mention our price match service? If you find any product we sell, anywhere else for a better price, we'll match it. With an offer like that, why go anywhere else?
Like always, if you have any questions – please get in touch!